Traveler's Haven
We're here to help you make the most of your stay in Colorado Springs. From tips on making friends on the road to how to have the best time with your pup, this little corner of our website is dedicated to make sure you are equipped with everything you need to have an amazing visit to Colorado Springs.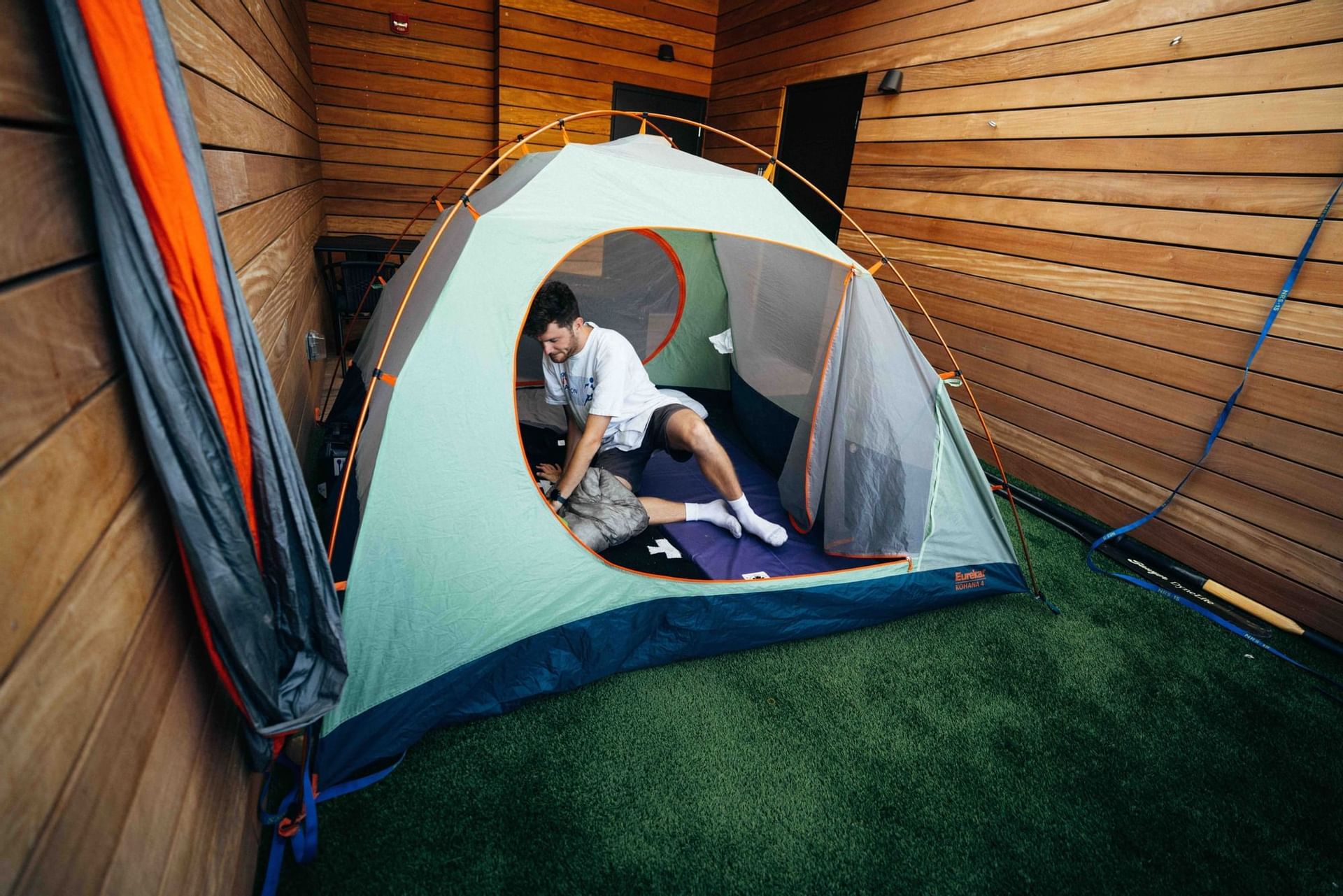 How to Nail The Perfect Campdeck Experience
Epic memories await
Relax in your hammock and read a book, sleep under the stars, and wake up to sweeping views of Downtown Colorado Springs and Pikes Peak. Our camp deck is an unforgettable camping experience.
Your own personal campsite includes a private bathroom, speaker hook ups, and views of Pikes Peak, Cheyenne Mountain, and downtown Colorado Springs. No bear spray needed. Bring your own camping gear or reach out to rent from us! ⁠
How to nail down the perfect campdeck experience? We got you. Step by step, this is your campdeck guide on how to make your experience great to stellar.
Let's do it:
Step 1: Load up the goods.⁠
Remember, this is an all outdoor glamping site (except for the bathroom). Pack like you'd be camping outdoors! We are talking a tent, sleeping bags, clothes for the weather, a cooler, camping chairs, snacks and water. No need to pack bear spray here!
Step 2: Pitch a tent! Set up your campsite.⁠
Settle in! We recommend pitching a tent closer to the bathroom, and leaving the space by the balcony for chairs so you can soak in the mountain views. Plus, fewer steps if you have to use the facilities in the middle of the night
Step 3: Play some vibey tunes.
⁠That's right - we have a bluetooth speaker connection for surround sound. Glamping to the next level. Throw on some John Denver and get groovin'.
Step 4: Explore your surroundings
Exploring your surroundings allows you to get to know the mountains, try something new and make friends with the locals.
Step 5: Take a piping hot shower
Unlike other glamping sites, this one has a private toilet, sink and walk-in shower. Take advantage of the heated bathroom and suds up after a long day out adventuring. Cozy Brooklinen towels await.
Step 6: Wake up to the sun rising over the Rocky Mountains.⁠
We suggest warming up with a cup of Coffee or Tea (ask from desk for in room coffee or grab a hot cup of joe from Homa Cafe + Bar) and taking advantage of sunrise over the Rocky Mountains. Take a deep breath. This is the best time to take a little "you" time.
----------
Epic memories await! Whether you're pitching a tent for the first time or a camping veteran, our campdeck won't disappoint.
Photos: Sam Starr Media, @jungle_bil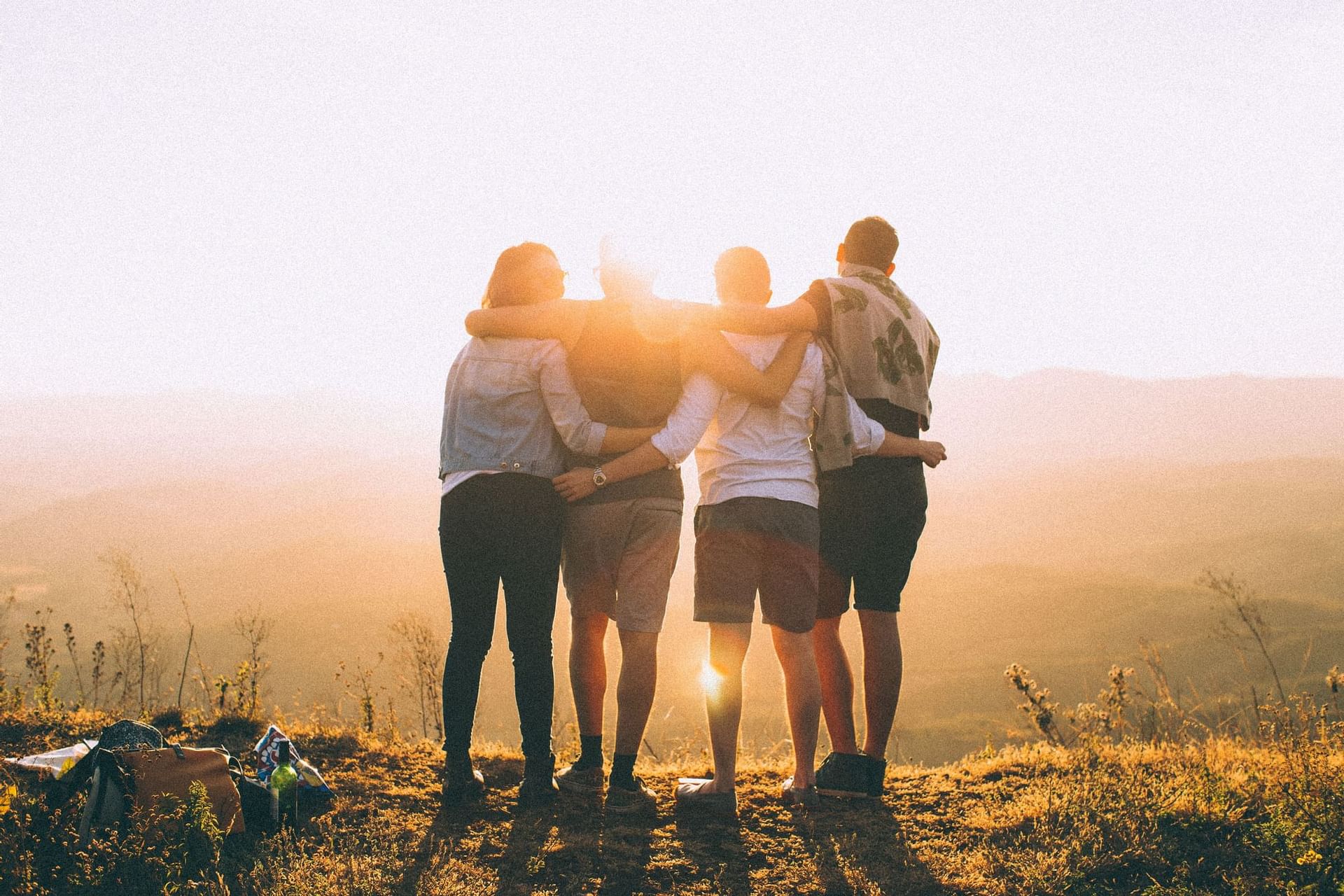 Here to Make Friends
How to Make Friends on Vacation
Friendship has always been at the core of what we do and who we are. Kinship Landing is a realization of a dream shared by great friends who traveled the world together and were met with life-changing experiences. From New Zealand to Iceland, Alaska to Vietnam, we were inspired to come home and offer the same caliber of outrageous hospitality we received ourselves!
The beautiful thing about travel is that it reminds us that we're all connected, we are all family, we are all kin. Different journeys, but the same passion. Same love. A place for you to belong, we welcome everyone and anyone. Land in Colorado Springs and make memories. Because we are in this for friendship.
We hope you experience this and more at Kinship Landing as we strive to welcome everyone, offer belonging and friendship, and provide a chance to interact with and multiply our five core values; courage, trust, community, adventure, generosity. We are in this for friendship.
5 ways to make friends on the road:
1. Volunteer
Volunteering is a great way to meet friends, make a difference and learn about the local community. Here are some of our favorite spots to volunteer at in Colorado Springs:
Rocky Mountain Field Institute - Focusing on trail and restoration projects, RMFI recruits thousands of volunteers every year to keep mother earth looking her best.
Pedal Station - Oh, the joys of riding a bike! Pedal station offers used bicycles to anyone and everyone who needs them. Help spread joy to kids in the community by volunteering for a bike program, bike presentation, family ride or bike rodeos.
Upadowna - Promoting exploration, play, and adventure, Upadowna creates programs that empower individuals, focus on the health of the Colorado Springs community and respect the environment.
2. Explore your surrounding
Hit the pavement! Exploring your surroundings allows you to get to know the city, try something new and make friends with the locals. We cherish our friendships with each other, our guests, as well as with fellow small businesses around Colorado Springs. Below are just a few of our favorite principles to keep in mind, places to find adventure, and people we know will show you a good time:
North Cheyenne Cañon Park - 1,600 acres with tons of hiking trails
South Catamount Reservoir - epic spot for some high altitude fishing or stand up paddleboarding
Keep the wild wild! Leave no trace when enjoying the great outdoors! Pack your trash out, stay on trail, and leave nature in nature.
Three E's Comedy Club - great time in an awesome venue.
CityROCK - cold or rainy out? This indoor climbing gym has your solution.
Angler's Covey - fly-fishing guided trips, rentals and more
Carpool, park and drive only where designated, and practice respectful noise levels and speeds while driving.
Pikes Peak Alpine School - Alpine rock and ice climbing guides
Pikes Peak Bike Tours - guided bike tours in incredible settings
3. Land in a shared bunkroom
We have countless stories about connecting with other travelers, sharing stories around a fire in the woods, or hanging with new friends inspiring our next trip. It is often staying in a shared bunk that allows you to connect and belong with other adventurers that share similar interests. Same passion, same love. That's what traveling is all about!
Our shared bunkrooms are a safe space that come with all the amenities you need to make your stay convenient and comfortable. Your private bunk comes with a not only a luxury Tuft & Needle mattress and Brooklinen sheets and towels, but also privacy curtain, reading light and USB charging port next to your bed, extra space at the foot of the bed for gear/personal items/tall persons, a personal locker with outlet to safely charge devices, and access to two at least different restrooms and showers, in room and out. ⁠
-------------------
Being able to organically overlap with others, meet new people and learn their stories often leads to new connections and new friendships.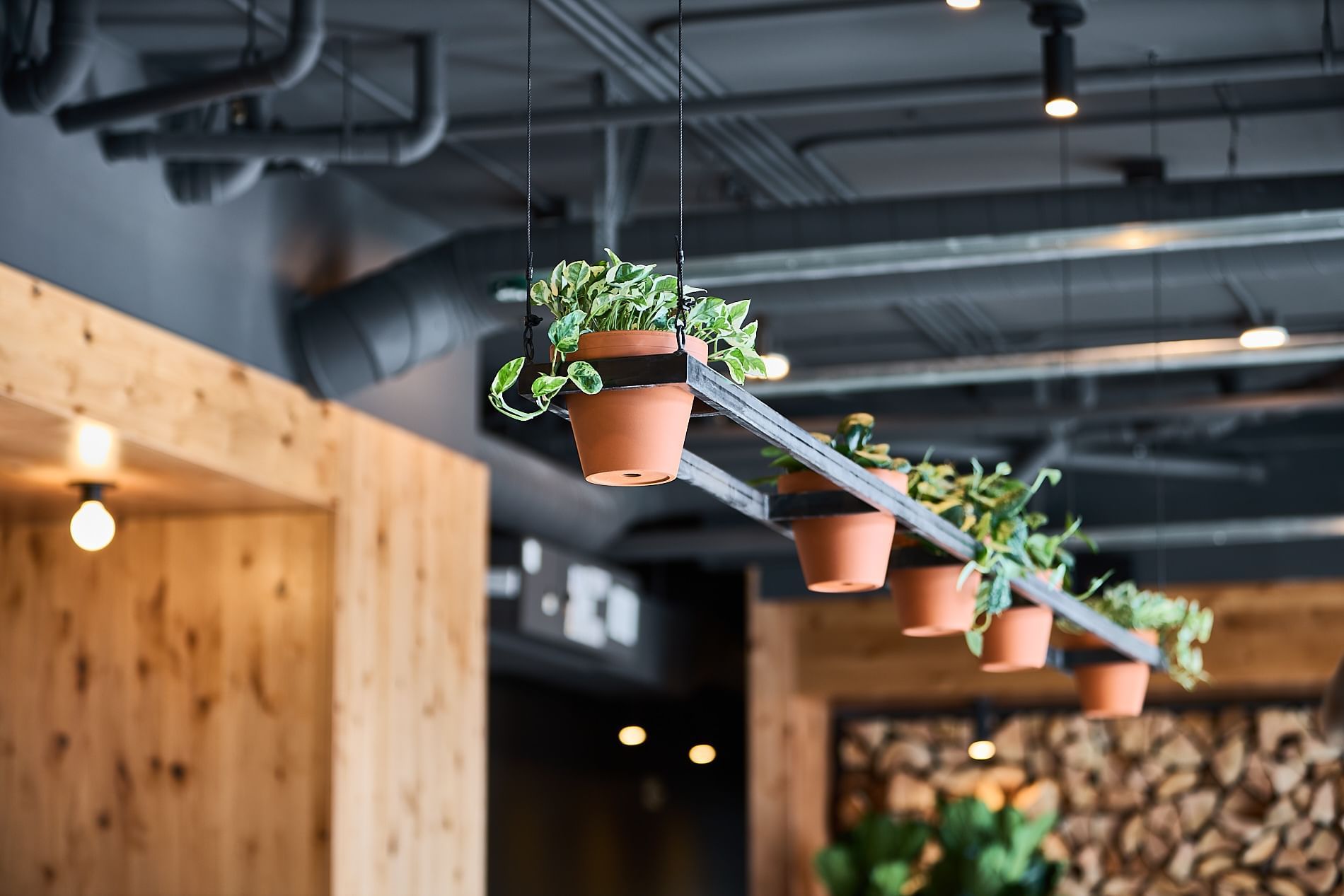 How to Travel Sustainably
Check out the ways we are eco-friendly!
When dreaming up Kinship Landing, we aimed to create a building, a business, and a community that is committed to striving towards ever increasing measures of environmental sustainability. It was and is one of the ways we hope to slowly have an impact on the whys and the ways people travel. It's not always easy, and we have a long way to go.
With community as one of our five core values, we understand our relationship and interactions with our planet will impact our future. From vacation decisions to development standards, eco-conscious practices and decisions are critical in order to ensure thriving generations to come.
From sustainable focused design, locally sourced food at Homa Cafe + Bar, conscious development decisions, to recycling bins in every room, we are always striving to work towards an increasingly eco-friendly lifestyle.
The basics:
We've worked with our local creative community of architects, designers, artists, restaurateurs, and craftspeople who have poured their heart and soul into every last detail at Kinship. Supporting local businesses reduces transportation costs, minimizes labor and material, and invests in the places that we call home. Here are some of the basic ways we are working towards a more sustainable hotel:
We recycle

Source locally - from our food to our laundry, reducing transportation emissions

Reuse dishware and other standard "consumables" such as in room coffee cups, eliminate plastics and paper when possible (metal trays, post consumer recycled cardboard to go containers, no key cards due to contactless check in)

Use quality materials that last longer

Have tons of plants to up the indoor air quality

Incentivize walking and biking for guests
Location & Construction
We designed a more efficient building footprint and rooms resulting in less material, impact, consumption, and carbon footprint per guest. We used natural materials wherever possible, like concrete, wood, and stucco over vinyl flooring, plastic siding, and poly-based material.
Our room window size and locations were designed according to the paths of the sun, reducing the need for a light switch.
Rather than developing green land and expanding the urban area, we built our hotel on an infill site to reduce urban expansion, making walking and biking easy and fun.
We are within walking distance to:
Downtown Colorado Springs

The US Olympic & Paralympic Museum

Many art galleries

Weidner Soccer Field

Locally owned boutiques

Locally owned fitness boutiques & spas

Restaurants, bars, breweries & nightlife
Future Goals
Build the building to be able to accommodate sustainable infrastructure as tech and our capacity develops.
Treat travelers like family
We like to say "travel like a local" while at Kinship. Not only is it fun to be folded into the fam, but it's well understood that ownership of something translates to better care for that thing. When the deep sense of ownership is shared with and embraced by visitors, you see more conscious, long term decisions being made, and more vibrant memories being treasured.
Smply asking the question "how can I make my trip more sustainable" will go a long way. A simple decision like walking instead of driving, dining in instead of ordering take out, leveraging rideshare opportunities, and leaving no trace when exploring the outdoors are all ways you can travel with sustainability in mind and help to protect our future.
We are constantly investing in sustainability, and hope you feel the difference.