Local Line Up
Our Staff's Top PICKS
Everyone's got their own version of the perfect epic day. Here are a few outlines of how we like to play!

Jeremy's Perfect Day
Nothing beats a casual family day in the Springs. We usually start off the day with the kiddos' soccer games at Cotton Wood Creek park, followed by lunch at Monses Pupuseria. The best Salvadoran restaurant in The Springs, be sure to get one of the pupusas and their plantains. After lunch, we will go for a quick hike arond Ute Valley Park, located in Central Colorado Springs. After working up an appetite, we will stop by Josh and John's, a local homemade ice cream spot. For dinner, we will grab some amazing BBQ from Rudy's to enjoy at our neighborhood park picnic style.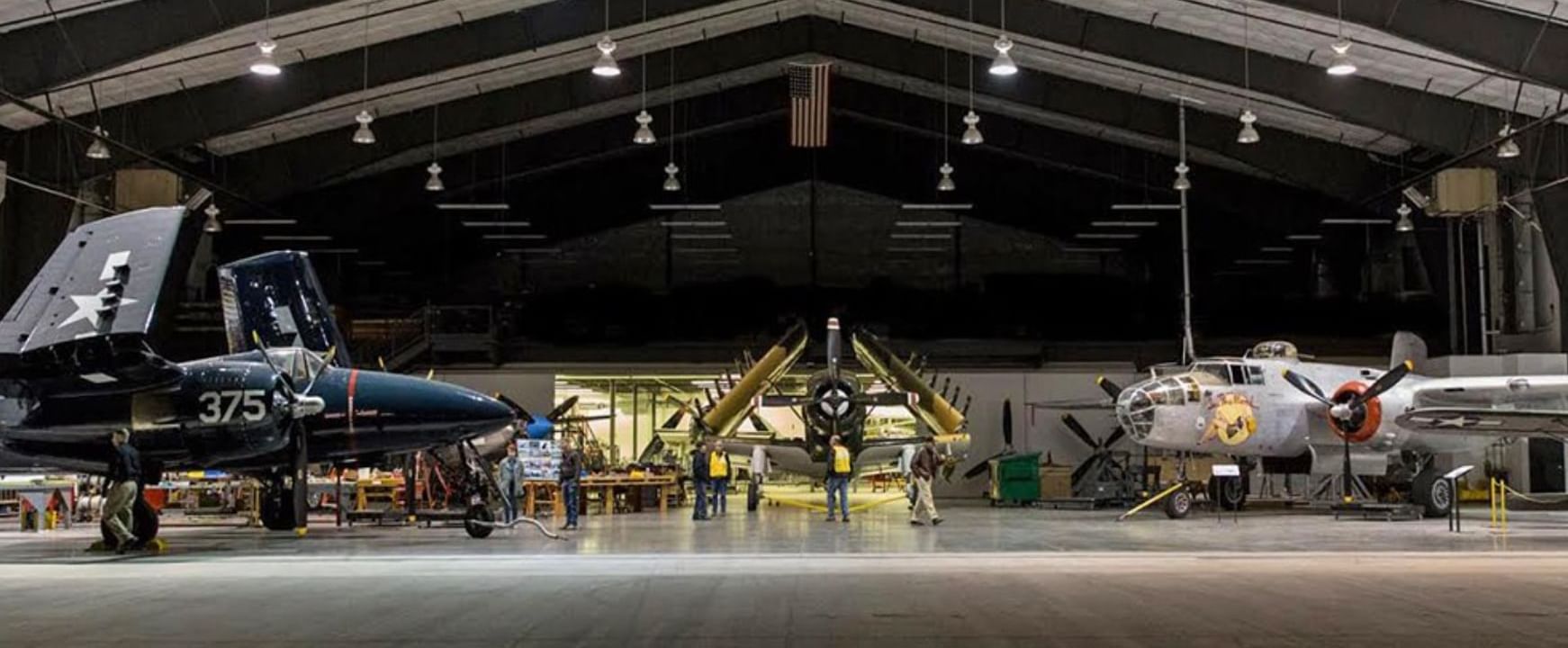 Jeff's Perfect Day
I would start my day traveling east to west, ending up in the mountains, of course! In the morning, I would start off the day at the Paint Mines interpretive Park where you can explore a few trails with some crazy shaped and colored rocks! Making my way west, I would visit the National Museum of World War 2 aviation where they have all sorts of aircraft from World War II, all of which are flight capable. Don't forget to go on the tour next door to see them in the process of restoring aircraft for flight as well. Lunch is a must after all the exploring. Amanda's Cantina & Fonda is a longtime, family owned Mexican joint between Manitou Springs and Old Colorado City - make sure you get the Molcajete! For the piece de resistance, the drive up to Pikes Peak is incredible. Get the donuts at the visitors center, you will not regret it - or the views!
Photo by National Museum of World War II Aviation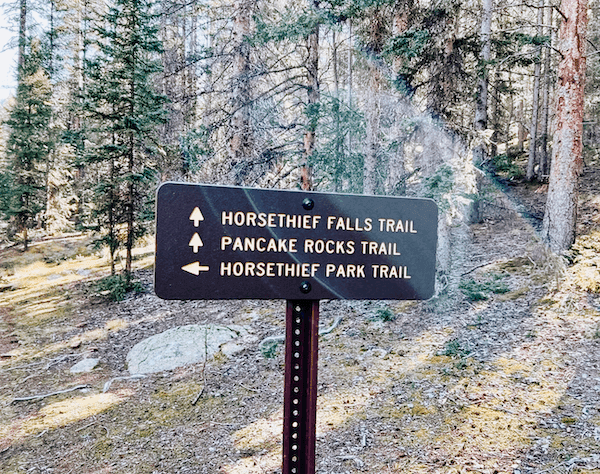 Csenge's Perfect Day
Regardless of the season, hiking and taking photos is definitely on the agenda in Colorado Springs. Spending time outdoors with my puppy, Lenny, is my favorite way to rejuvenate.
Start your day early - you won't regret it! The winding roads of I-24 will take you to Woodland Park - it takes about 30 minutes to get there from downtown Colorado Springs. Make sure to pack your camera because snow covered Pike's Peak is gonna be the background of all your photos.

First stop is Cafe Leo, a cute little coffee shop with the best bagel sandwiches. Try the lox with smoked salmon and cream cheese to get fueled for your hike! Their patio is dog friendly so your little companion doesn't have to miss out, plus it offers stunning view of Pike's Peak. There are many hiking options from this area - Mueller State Park is a great option, but keep in mind pets are not allowed in this state park. For a hike with your four legged friend, drive past Mueller State Park and head to Horsethief Falls Trail. This hike takes somewhere around 2 hours to complete, and offers great views.
A substantial late lunch is now well deserved. Hit The Loop at Manitou Springs on your way back from your hike! Keep it simple with a quesadilla or order the steak and chicken fajitas with guacamole. After a day of adventure, your heart is full, you will sleep well, and be ready to explore more of Colorado Springs the next day!

Kennedy's Perfect Day
A summer day in Colorado Springs is my favorite kind of day. I prefer to wake up at sunrise - Palmer Park is a perfect spot to catch the sun rising over the mountains. After taking in the views and listening to a mellow playlist, I'll head off to one of Kangaroo Coffee's convenient drive-through locations to order a signature Hopscotch, or maybe an Avalanche if I really need that pick me up (6 shots of espresso ought to do the trick)!
I'll pick up my pups after and take them to either the Memorial Park or Bear Creek dog park for some playtime. They love meeting other dogs at the park, and there is never a shortage of friends to play with! When we're all tuckered out, I take them over to Good Neighbors Meeting House in the Old North End. We sit in the warm breeze on the patio while I have some homemade chai tea and one of their savory apple butter waffles. The best waffle in Colorado Springs has got to be between Good Neighbors and Urban Steam!
After our meal, we'll walk around the neighborhood to digest and take in all the unique and individualistic homes. Some of them have been there since the 19th century! With both more classical designs and some more modern flair, it is a gorgeous walk with sights to see at every turn. If you like to golf, Patty Jewett Golf Course is just a few blocks away and a local favorite! Feel free to play a round and grab some drinks at the Bar and Grill - the perfect low-key end to a low-key day.

Mallory's Perfect Day
When I think about getting to spend my day out and about in the Springs, I get really excited. We are entering into magical weather that provides a great opportunity for trails, patio hangs, and just getting to take in the views of our great city! I personally love to get my day started really early - the world is calm and there aren't as many people out which means it is just me, my husband Michael, our dog Luna, and the trail.

7:00am - Arrive at the 7 Bridges Trailhead in North Cheyenne Cañon Park. Kineo Mountain is my absolute favorite hike in the Springs. It is an out and back that is 6.5 miles with a little under 2,000 feet of elevation gain. The views at the top are really incredible and you get to go through a field of Aspen trees! Be sure to bring lots of water, snacks, and good pals. There are some tougher spots, but I promise you it is worth it at the top.

After getting down from a glorious hike in Cheyenne, I like to drive through Alfonso's on 21st Street. If you are a breakfast burrito person, they have the best ones in town! Stopping by Story Coffee Company is also a must to get some caffeine in the system too because the day is young and there is more to see and do.

Just when you think you can't find the energy to do more, you do because it is climbing time. City Rock is a local climbing gym located off Nevada Ave (right down the street from Kinship)! They have multiple climbing style options: bouldering, auto-belays, top rope and lead climbing. They also have a great area for kids, a yoga studio, and workout room. I like to spend a couple hours bouldering as it is my favorite style of climbing - no ropes required!

Naturally, there is a bit of down time in the midst of all this activity after climbing, but then let's talk about dinner + drinks! Have you ever been to 503W? It is an Asian inspired gastropub with wildly delicious sweet Korean French fries, nitro short ribs, a spicy fried chicken sandwich, and many other unique options that are all a win for your meal! They have craft cocktails and local beers too. Post meal, I'm thinking it is important to have just one more drink. Where to then? I love going to The Carter Payne. This unique space on South Weber used to be a church but was turned into a dining space with three different beverage options: Local Relic (craft beer), Crusade Wine Bar and Araucuna Cocktails (alcoholic and non alcoholic). That being said? There is something for everyone topped off with some of the nicest staff you've ever met. They also have a full kitchen, Immerse Cuisine, of farm to table quality items. The ambiance is welcoming and the music is always inviting. Closing out the day there means getting to laugh a lot and enjoy delicious beverages made with care and intention.

Work hard, play hard. This is a great city to do that in and I recommend doing it every chance you get!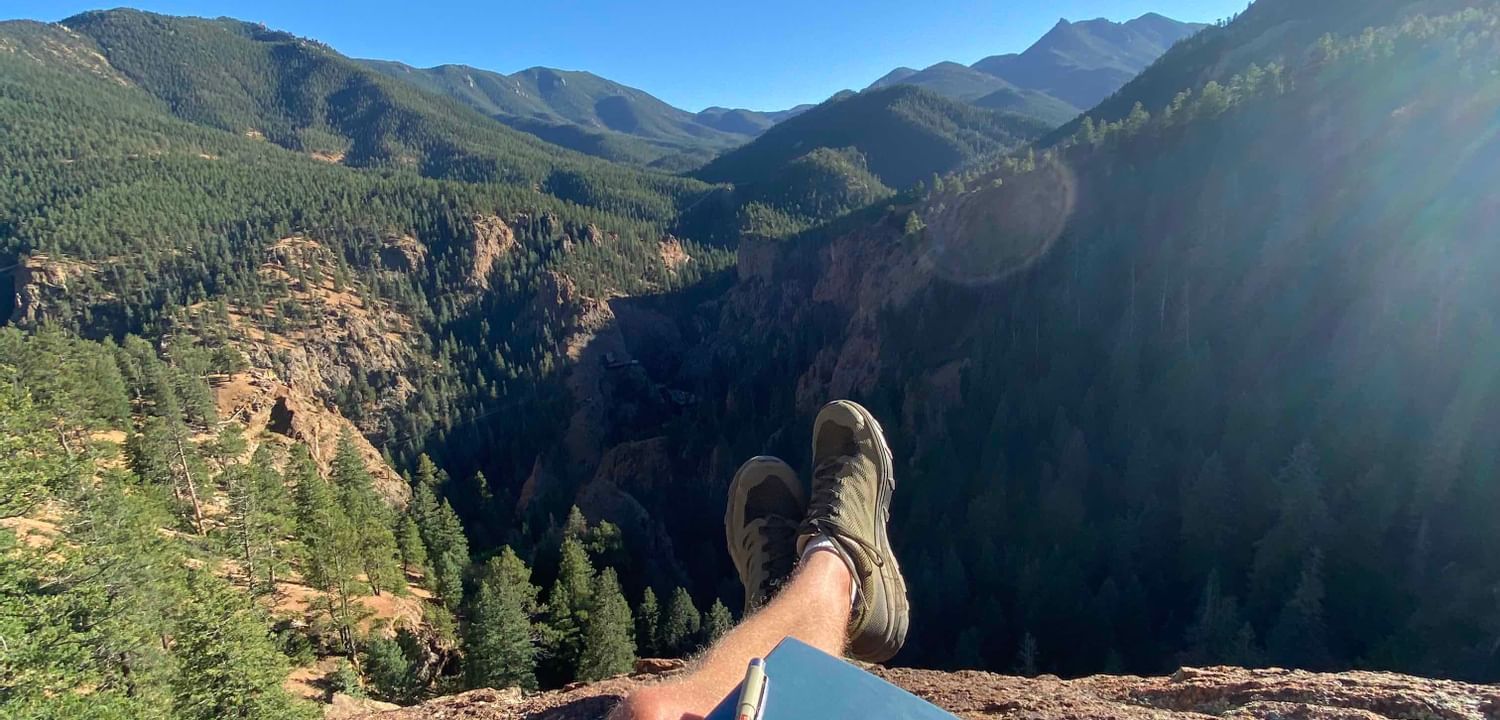 Chase's Perfect Day
Colorado Springs is the best city for a day full of coffee, hiking, and local food. When I have the urge for some early morning caffeine, I make my way over to Loyal Coffee or Switchback Hillside to enjoy plants and the kindest baristas in town. After feeling revitalized, I make my way up Gold Camp Road to the top of North Cheyenne Cañon. The drive up this road goes through red rock tunnels, sits on some cliff edges, and will be one of the most adrenaline-filled drives you will embark on. At the top of the Cañon, you will enjoy access to plentiful of hikes with the best views in town. As I make my way down the mountain with an empty stomach I commonly find myself grabbing a bite to eat at White Pie, Dos Santos, or Fat Sully's. Lastly, as the sun sets, the rooftop at Pikes Peak Brewery attached to COATI fuels its guests with the best seat in town and even better beer.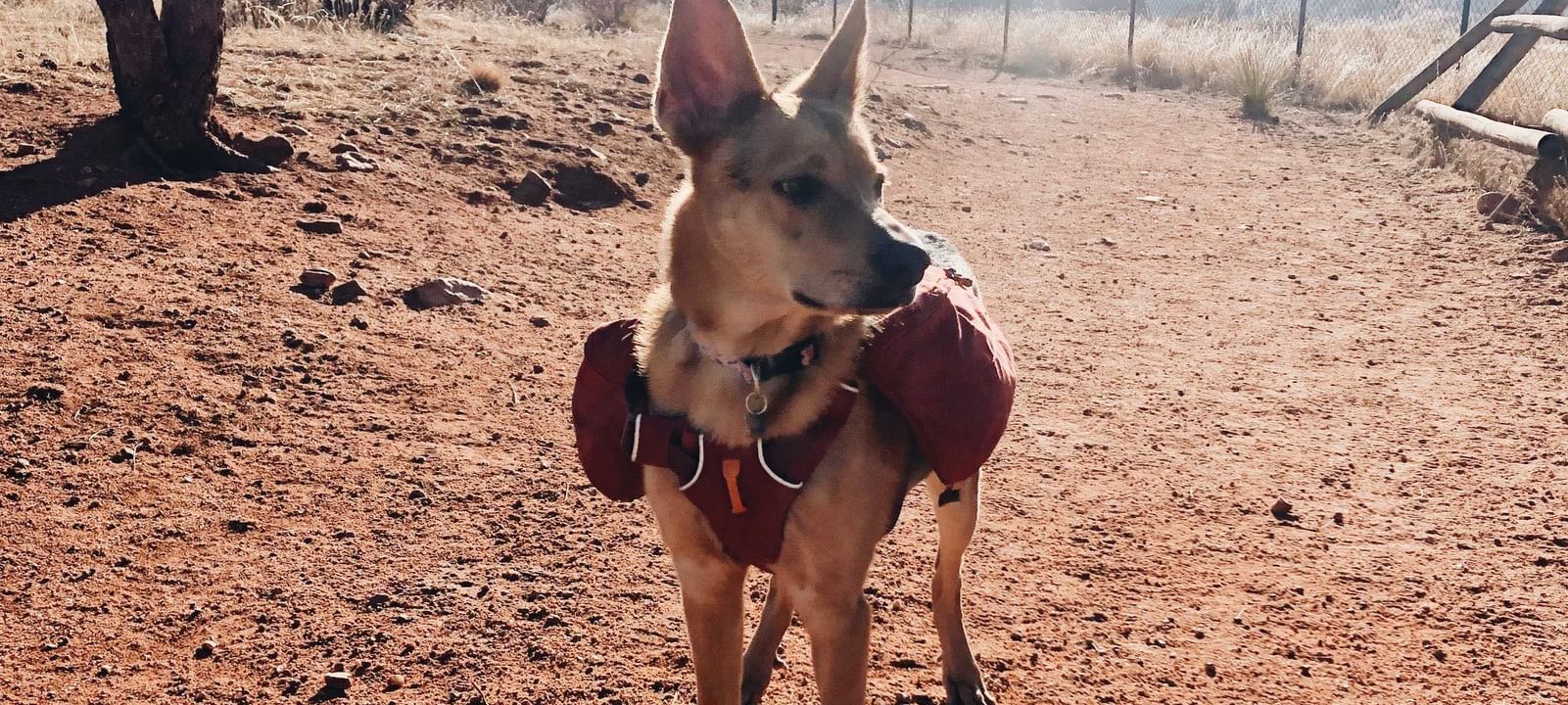 Emily's Perfect Day
Waking up early is easy when you're in the shadow of Pike's Peak, or looking into pink mountains! I like to start my day with coffee. Switchback is a great spot to watch the day begin. Using local beans with awesome baristas, choose a cozy window seat at the Shooks Run location and plan your day right. For a quick workout, head to local climbing gym, Pure Boulder. Attached to a mountain consignment shop, it's a great place to find your newest hobby and new-to-you gear. After a bit of climbing, you're bound to be hungry. Make your way downtown to Skirted Heifer and try one of their delicious burgers or assemble your own concoction. Skirted style with heifer sauce is always a good go-to. If the weather is nice, head down Tejon to Pikes Peak Lemonade and find your new favorite refreshment. With so many flavors and options, you'll want to try them all. After you get your mason jar of lemonade, it's a good idea to check out Eclectic, a co-op market of local creatives, makers, and artists. By now the sun has warmed the earth, so spend some time outside! Red Rocks Canyon Open Space is close to Garden of the Gods, and has so many options for hiking and off-leash options for the pooch in your life. With great views and tons of space, you will feel like you're the only one in the park. It's a beautiful place to watch the sunset! Take Contemplative Trail up to the overlook and watch the sun fade behind the mountains. For dinner, Phantom Canyon Brewing Co. is a great option that has a rooftop, firepits and great views of the city. You'll want to order the whole menu. If you ask me, the Lemon Tabasco Fried Chicken is the way to go.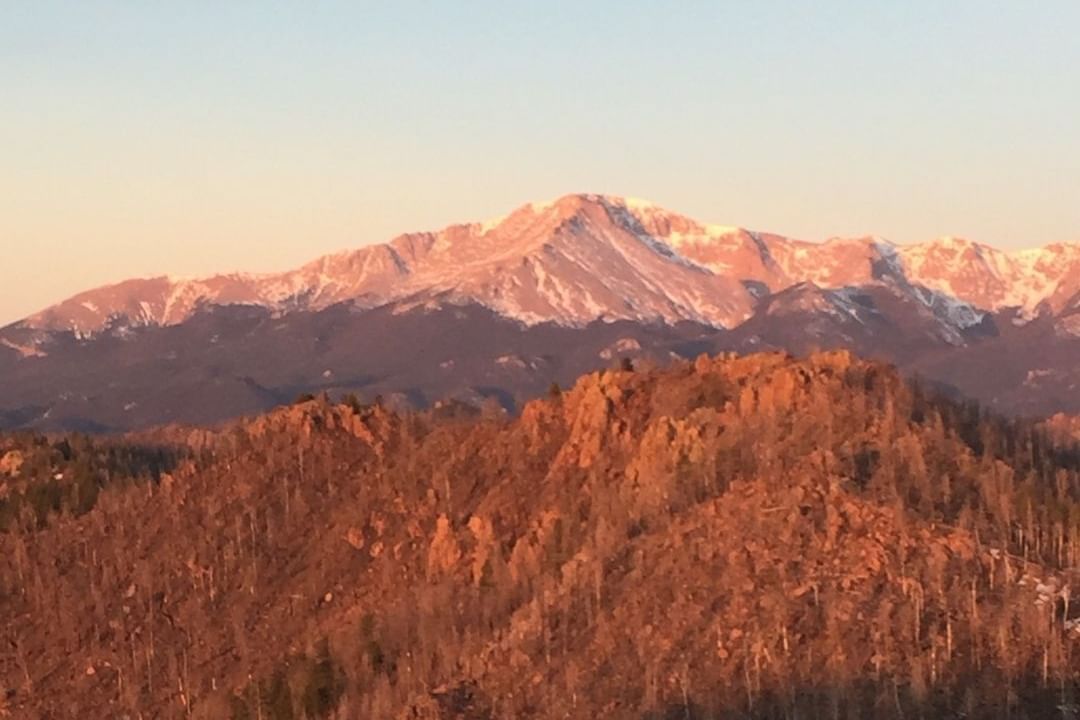 Jazz's Perfect Day
Can I just say.. Colorado is the snap shizzle!? If you're truly not an athletic person, much like myself, you are probably not going to go hiking 14-ers at 4am. If you are… you've got ambition, I'm proud of you and I'm so jealous. If you do want to hike some crazy mountains, you can check some raved about ones here. The perfect day is waking up to the sun beaming, and the mountains displaying beautiful hues of purple, green, and blue. You, your friends, and family are hungry for breakfast tacos and strawberry cheesecake pancakes from Urban Egg. You've eaten, now you want to have some fun. Colorado has a lot in store for the unusual traveler so I highly recommend starting with Manitou Springs and our 10 hidden attractions that will blow your mind. So blown you'll be starving and ready for Colorado's Airplane Restaurant for some American cuisine. Next, get your s'mores ready at the end of your long day and head to Palmer Park Scenic Overlook. Nothing hits the spot more than looking at the stars, the city lights, and spending time admiring the gift of life.

Amy's Perfect Day
I wake up to the birds singing and sun shining, and my pup and I walk to our neighborhood coffee shop, Frankly Coffee. I sip drip coffee on the patio with a book in hand and the downtown skyline in view. I finish my coffee and it is time to head to the mountains! Artie & I love hiking Mt. Muscoco, she's a burner- but the beautiful view is so worth it. After working up a sweat we track down the best taco truck in town, Huevones. The fresh tortillas and braised steak are what dreams are made of. If we're in luck it is parked at Atrevida Beer Co. I take a post taco nap, then meet friends at the light filled beer garden at Cerberus- we split some truffle fries and laughs- and I sip on the best pale ale in the city. (The Buddy Up Ale... trust me...it is a grapefruit paradise) As the sun sets we hop on some scooters and ride to Icons, a gay piano bar downtown. All the bartenders are trained vocalists and serenade you all night. This safe space- for all, but especially queer folk- is a treasure to me. I scoot back home and hit the sack- thankful to live in a place filled with such light and beauty.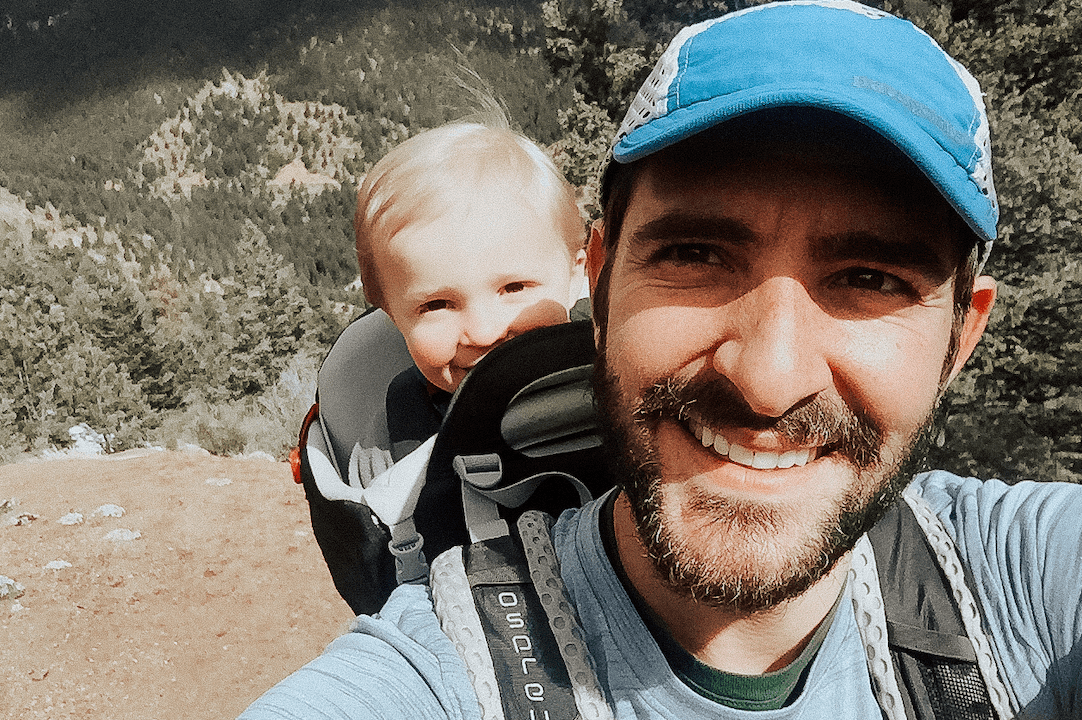 Bobby's Perfect Day
Winter is my favorite season. Early mornings, quiet trails, and a hard-earned beer or two mark my days off, which I pack full. A quick jaunt up the Manitou Incline or a trail run on Section 16 is a great way to start. Meet my family and warm up with a pour-over and my favorite breakfast at Urban Steam., the GreasyGranny Waffle. When there's snow on the ground, next we'll go sledding or build a snowwoman at Bear Creek Park. If not, climbing at City Rock climbing gym for the afternoon. Then, pizza time! Slice 420 for dinner at home. If it's the first Friday of the month, later in the night we can take the free shuttle around town and bump into friends at Kreuser Gallery or the Fine Arts Center while we peruse one of dozens of galleries and live music venues in downtown, Old Colorado City, or Manitou. If we don't end up at Blooms Mill Hill Saloon or Axe and the Oak distillery for some drinks and dancing later on, you'll find me around the backyard fire pit sharing hot toddies and sipping a local brew, like a crowler of Cerberus Brewing's Tiny Umbrella IPA. Sleep heavy!

Emily's Perfect Day
I firmly believe that brunch is the best meal experience, so I'm heading to Adam's Mountain Cafe or Denver Biscuit Company (both have great vegetarian options!) for a good start to my day. After brunch, I'd go to Cottonwood Center for the Arts to meet local artists, browse the artwork in the galleries, and even take a beginners painting or pottery workshop (you'll want to sign up for a workshop ahead of time)! My favorite is the landscape acrylic painting workshop with Ben, where you're able to paint directly from photos that you've taken - this means creating a masterpiece of one of your favorite places.
For dinner, it's The Burrowing Owl - a vegan restaurant with a woodsy aesthetic, which feels to me like being inside a Hobbit's home. After dinner, I usually go downtown for drinks. Lumen8 is a rooftop social where you can enjoy views of the city and the sun setting over the mountains while sipping on a cocktail. Finally, it's time for live music. The Black Sheep is a favorite spot for local indie/punk bands, and you can usually get same-day tickets.

Travis's Perfect Day
Get that biking gear dialed in and ready for a full day of biking, rewarded with some amazing drinks and food along the way! First things first, we need some fuel to start the day. We'll head over to one of my favorite places, Toastique, where I always enjoy the amazing PB crunch that gives me the energy and fuel to take on the day. Now that we have got the fuel, it's time to pedal out and head over to Palmer Section 16 Trail, a nice warmup climb with amazing chunky downhill (as us mountain bikers call it)! Section 16 leads you right into Red Rocks Open Space where we can cruise around and take it easy before grabbing some lunch and a beer at Red Leg Brewing Company! Who doesn't love a nice place to relax right off the mountains after some hard hours in the saddle? After lunch and a beer, we head to Rampart Reservoir Road to take in some amazing views of Pikes Peak.